Executive Board
The Executive Board is in charge of the overall governance and management of EQAR, including administrative, financial matters and strategic coordination, with the support of the Secretariat.
Nominations and Terms of Office
The Executive Board comprises of five members: the President of EQAR and one from each Founding Member.
The Executive Board is elected by the General Assembly for a two-year mandate. It designates, one Vice-President and a Treasurer from among its members. The Executive Board has agreed to annually rotate these functions amongst its members.
The President of the Board legally represents the EQAR association.
The Executive Board convenes four to five times annually, normally at the EQAR office in Brussels or in conjunction with other meetings.
Composition
The President of EQAR, elected by the General Assembly for a three-year period, chairs the Executive Board.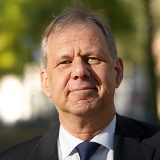 Karl Dittrich (President)
Karl Dittrich was Chair of the Association of Universities in the Netherlands (VSNU) until October 2017.
Read more
He started his career as a political science researcher and lecturer in Leiden, Florence and Maastricht. He chaired the Executive Board of the University of Maastricht from the 1990s until the early 2000s.
Karl Dittrich was the inaugural chairman of the Dutch-Flemish Accreditation Organisation (NVAO) from 2005 to 2012. In that capacity, he also held functions on the ENQA Board and in the European Consortium for Accreditation (ECA). As VSNU Chairman, Dittrich has also sat on the Council of EUA.
Karl Dittrich can be reached via the following email: karl.dittrich@eqar.eu.
The other Board members have a 2-year mandate. The mandate of the current Executive Board will finish after the General Assembly of 2020. As of 1 May 2018, the Executive Board assumes the following functions, according to the agreed annual rotation:
Michal Karpíšek (Vice-President)
Michal Karpíšek is the Secretary General of EURASHE, the European Association of Institutes in Higher Education, a political representation of professional higher education in Europe.
Read more
He represents EURASHE within various policy and stakeholders' fora including the E4 group, Bologna Follow-up Group and various working and advisory groups.
Michal's expertise is strongly focused on the mission and integration of professional higher/tertiary education within the educational systems with focus on relevant issues of qualifications and quality assurance.
Until May 2016 Michal was engaged for more than two decades as an Executive officer of the Czech Association of Schools of Professional Higher Education (CASPHE) in the introduction and development of this sector in the Czech Republic, including policy development discussions on introduction and integration of this type of tertiary education, setting the independent quality assurance programme, promoting schools' management, strategic and curriculum development issues. Due to his profile Michal was invited in 2007 – 2011 to contribute to the envisaged reforms of Czech tertiary education including diversification and development of the qualification frameworks. Michal served twice as an advisor to Czech ministers of education (2001-03, 2010-11) or their deputies for higher education. Michal has been engaged in governing structures of EURASHE since 1999 including ten years of serving as a vice-president with focus on strategies, employability, flexible and relevant learning.
Michal has been involved from the beginning of the professional career in various international projects relevant to the development of professional higher education in the Czech Republic or at European context, both at the system and school levels. Prior to joining EURASHE on a full-time basis Michal got more systemically involved in international consulting including EU-funded reform of VET in Turkmenistan, further development of quality assurance of higher education in Azerbaijan or mapping links of Slovak higher education with the labour market and society.
Michal is a graduate of the Czech Technical University in Prague (1989) and the Cranfield University (2004).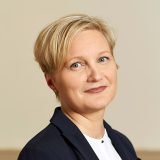 Tia Loukkola (Treasurer)
Tia Loukkola is Director for the Institutional Development unit, which encompasses various activities – such as IEP and EUA's Council for Doctoral Education – with particular focus on providing services and support to EUA's members as well as EUA's quality assurance-related activities.
Read more
Tia has responsibility for all activities related, in particular, to quality assurance and transparency. This includes the management of EUA's Institutional Evaluation Programme, the European Quality Assurance Forum and various projects run by the unit and representing EUA in the E4 Group's discussions.
Before joining EUA in April 2008 she worked at the University of Turku for ten years in various capacities both in faculty and central administration. Most of her work was related to study and international affairs of the university, while she also gained experience in budgeting and human resources. Before moving to EUA, she worked as Planning Officer on strategic management and as Quality Manager of the University.
Tia Loukkola holds a Master's degree in French language and culture with minors in journalism, Spanish language and culture, and comparative literature from the University of Turku.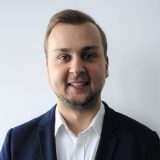 Adam Gajek (Member)
Adam Gajek is currently serving as Vice President of the European Students' Union 2017/18 and was previously a member of the Executive Committee of ESU.
Read more
His main focus lies in the area of quality of higher education, with an emphasis given to quality assurance, prior learning recognition and meaningful students' participation in HE governance. Member of the Steering Committee of the ESU Quality Assurance Student Experts' Pool and a former QA expert of the Polish Accreditation Committee (PKA). He has been engaged in the students' movement for many years, formerly served as an International Officer of the Students' Parliament of the Republic of Poland (PSRP) and an elected representative of the Students' Union of the University of Warsaw. He has an academic background in economics and political science.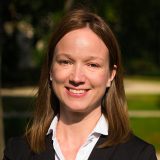 Maria Kelo (Member)
Maria Kelo is Director of the European Association for Quality Assurance in Higher Education (ENQA). Together with the Association's President she represents ENQA in the E4 group and in the Bologna Follow-Up Group.
Read more
Prior to joining ENQA in 2011, Maria worked for nine years in the field of international higher education, first as a trainee at the European Commission DG for Education and Culture, and subsequently as a research assistant at Eurydice (2003), Senior Officer at the Academic Cooperation Association (2003-2009), Programme manager at EUA (2010), and as independent consultant (2010-2011).
During these years Maria carried out a number of project and studies on international higher education, in particular in the fields of transnational education, student mobility, student services, promotion of European higher education, and human resource management in higher education. Maria is a graduate of University College London (1996-2000) and London School of Economics (2001-2002).